HyperDeck Shuttle Version 2
A great solution allowing you  to record 10 bit uncompressed 422 or ProRes files.
$45 per day with 128 gigabytes of media.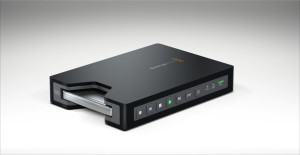 On Camera Video LED Light
Works well for interview lighting and dimmable from 5% to 1o%. Comes with Sony NP battery which has a run time of approx 7 hours.
Colour temperature filters 5600K and 3200K make this lighting system a versatile consistent source of lighting for your next project.
$ 25 per 24 hour day includes Sony NP battery.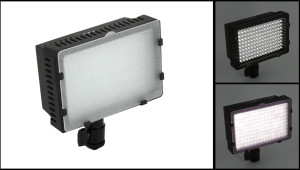 ALPHATRON Electronic View Finder – EVF 035W-3G
This High Definition 3G Electronic View Finder can be used with a wide variety of cameras.
Thanks to superb technological innovation the EVF comes with HD-SDi and HDMI inputs. This makes for total compatibility with
Blackmagic Design Cameras without the need for any intervening converter.
Some of the great features that this unit has to offer are:
3.54 inch LED Backlit LCD
24 – Bit RGB High Resolution Screen
160 x 160 inch viewing angle
1000:1 Contrast
16.9 Aspect Ratio and many other Ratios
SDi and Mini-HDMI Inputs and Outputs
Loop Out / Conversion Out
Adjustable Diopeter/ Manual Lens Shutter
Advanced Features including 3G Level A/B
$80 for 8.5 hour day – $90 for 24 hours – L Series Sony Battery included to power the Alphatron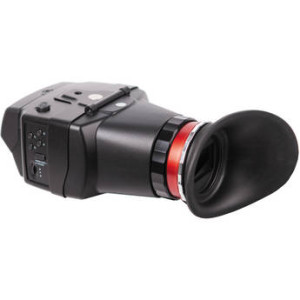 ZOOM H6 – Portable versatile recorder
The Zoom H6 is a compact versatile recorder for whatever application you require, whether it is film or video work, broadcast or live recording the Zoom H6 is revolutionary.
$42 per 24 hour day hire
Features include:
• Interchangeable input capsules 
• Six-track simultaneous recording
• Four mic/line inputs with XLR/TRS combo connectors
• Gain controls and -20dB pads for each input
• Phantom power for all main inputs: +12/+24/+48V
• Large full-color LCD display, angled so it's easy to read in all environments
• Records directly to SD, SDHC and SDXC cards up to 128GB
• Up to 24-bit/96kHz audio in BWF-compliant WAV or a variety of MP3 formats
• Auto-record, Pre-record and Backup-record functions mean that you'll never miss that perfect take
• Multitrack to stereo internal mixdown
• Independent monitor and playback mixes
• Virtual VU meters
• Voice memo and up to 99 marks per recording
• Overdubbing, up to 99 takes
• Built-in effects, including low-cut filtering, compression and limiting
• Onboard MS decoding
• Normalize, Divide and Trim editing
• Chromatic tuner and metronome
• Loop Playback with user-defined start and stop points
• Variable playback speed, from 50% to 150%
• Variable pitch per track without affecting playback speed
• USB port for data exchange to and from computer
• Multichannel and stereo USB audio interface for PC/Mac/iPad
• Camera strap mounts
• Mounts directly to DSLR or camcorder with optional HS-01 Hot Shoe Mount adapter
• Accepts standard AA alkaline or NiMH rechargeable batteries
• Over 20 hours of operation with 4 AA alkaline batteries