HD to 4K easy point & shoot video camera hire in Brisbane
  2 easy park locations or delivered
Yes open 7 days from 8am to 8pm
Other pro cameras for hire..just ask..ph Michael or Deanna on 0401 433 617
With fast friendly enquiry times.. less ID & bond …a Price beat policy..free on location phone support ..Save time,hassle & money

on

camera hire today 
         We'll show you how to use our easy point & shoot cameras for corporate/online videos,seminars, weddings, events,concerts,
Music Videos,TVCs Industrial applications,training ,sports analysis etc.
---
Sony EX1 
Easy point & shoot in HD camera.Great for fast paced shooting& live streaming..Power zoom Lens..Dual SD card slots…XLR Inputs…Build in ND filters
10bit 4.2.2 out of SDI output..Mattebox & rails .




---
We've all heard how awesome this BMPCc 4k is!..60p  , Dual native ISO ,Great in low light.
                                                                               4k DCI in Prores or Braw files  ….Slo mo up to 120FPS
   24hr $145.00, Body with 2 x batteries, 500gig Media …Full cine kits available with Vlock battery,Shoulder rig,  Media, lenses    …..               DJI Ronin S Hire available now.

---
S1 Panasonic avail now for hire in Brisbane
Full frame- 4K 60p/50p …up to 180FPS HD …14.5 stops DR Vlog-V-Gamut Varicam look..10Bit 4.2.2 Included in our hire kit
24.2 Megapixels …96 Mega pixel Mode for Super high res images
Full-frame Sensor
Fast and Precise AF with native lens
5 Stops of Ibis with non native lens…6 stops with 24-105 Native lens and other Compatible L series lenses
Dual native ISO ..Awesome in low light
Compatible with Canon EF lenses with the MC21 adapter
Full cine kits available
---
This cam is all you need for easy point and shoot Hi res video also ….Great cam for live feed to a data projector.
Price is for camera hire only
$65 per 8.5 hour day
$80  per 24 hour day

---
PANASONIC GH4  Point & shoot full Video  Camera kit 
The new Panasonic GH4 ..4K and ultra HD video cam also captures HD beautifully
and has great slow mo and time lapse functions. The images produced by this small form factor
camera are simply stunning and comes within the category of point and shoot  making it easy to operate
with all the auto functions. Great for Corporate Videos,Music Videos, Cinematography or anywhere where high
quality results are required.
Also a great cam for a live feed to a Sd/HD 4K Data data projector or live streaming.
Price is for camera kit hire,includes 2x batteries .

14-140 mm lens , 64 Gig sd card and a Libec Pro Tripod ,backpack
$115.00per 8.5 hour day.
 

$145.00… per 24 hour day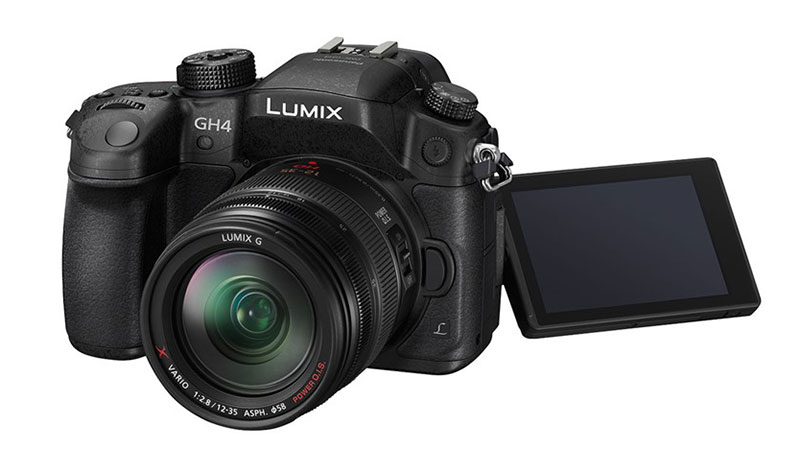 ---
Blackmagic Production 4K Camera
Price is for camera body hire only starting from $140 per day
 Full cine kits available –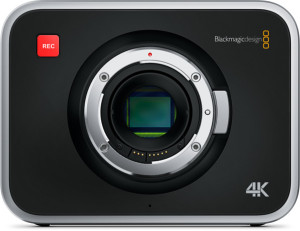 With minimal aliasing and moire and 12 stops of Dynamic Range, S35 Sensor, Peaking Focus, and Integrated LCD touchscreen…. the Blackmagic 4K production camera is a complete solution for shooting high resolution Ultra HD 4K content.
---
Zeiss -Otus F1.4 – 28mm Prime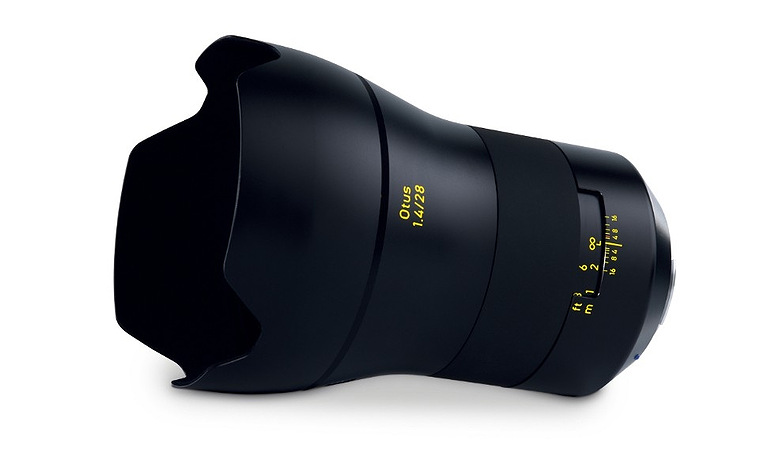 Uncompromising performance across the entire image field makes this full-frame lens unique and sets new standards among wide-angle focal lengths. Raise your photos to a totally new dimension by capturing even the tiniest details of your subject.
Like all focal lengths of the unique ZEISS Otus® family, the Otus 1.4/28 is in a class all of its own. A lens that incorporates the extensive know-how and all the experience of ZEISS.
---
 Angenieux 30-76mm lens hire..PL or EF Mount….. Best price in Brisbane …POA
MAIN FEATURES Of the 30-76mm
Constant T2.8 across entire zoom range
Well controlled distortion with no breathing
Compact and very light (1.92 kg / 4.2 lbs), ideal for handheld, Steadicam, compact gimbals
Superb image quality from open aperture, considered as "variable primes"
Color reproduction matches the highly acclaimed OPTIMO lens series
Internal focus, internal zoom no change in lens size
Precise and ergonomic focus ring with zoom scale rotation of 320 degrees & 20 focus witness marks (no interchangeability of focus rings from feet to meters)
Compatible with Angénieux Servo Unit (integrated motors for FTZ remote control through industry standard control systems)
Compatible with Optimo 1.4x and 2x extenders
– 30-76+ext.1.4x = 42-106mm at T4 ; 30-76+ext. 2x = 60-152mm at T5.6
Superb image quality from open aperture, considered as "variable primes"
Adapted to extreme production environments (back focus temperature compensation system from -20°C to +45°C)
---
---
Blackmagic Cinema Camera
Price is for camera body hire only -EF Model  – Full cine kits available
Great for cinematography pros who seek 2.5k 12 bit raw quality
  $105 per 8.5 hour day
$120 per 24 hour day
Call for best price on multi day hire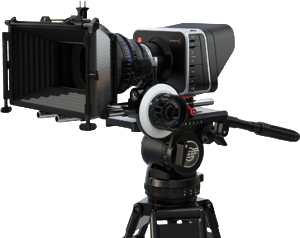 ---
Hire the Canon C300 Mk II   …..best price in Brisbane  ….. POA

The heart of any Canon camera is its superb image-sensor technology. The EOS C300 Mark II Digital Cinema Camera integrates an 8.85 Megapixel Super 35mm 16:9 CMOS sensor that supports 4K (DCI) recording with a maximum resolution of 4096 x 2160 pixels. The camera fully utilizes the image data delivered by this 4K CMOS sensor to also enable Over Sampling HD Processing for 2K (DCI) and Full HD1080/60p recording.
Each pixel in this CMOS imaging sensor also maintains a wide pixel pitch that maximizes the amount of light that falls on to each photo site, thus enhancing the EOS C300 Mark II's sensitivity while also minimizing noise and supporting ISO speeds of up to 102,400 for extreme low-light imaging. This sensor also reduces data-readout time to about half of what it was in the original EOS C300 Camera, which results in a significant reduction in rolling-shutter artifacts.
Image Performance Enhancements in the EOS C300 Mark II
The new camera is intended to significantly extend the overall image performance of HD beyond that of the C300 while further supporting the alternative 2K cinema format. A 15-stop dynamic range is provided by a new photodiode design that simultaneously lowers the noise floor while elevating the saturation level – offering excellent HDR functionality and much more.
Extended Recording Capabilities in the EOS C300 Mark II
The new C300 Mark II camcorder offers significantly elevated video performance and expanded operational capabilities. Unlike its predecessor, the C300 Mark II offers a choice of 2K or HD. Most important, it greatly extends on-board recording capabilities by deploying a new codec based upon the more advanced MPEG-4 H.264 Advanced Video Coding (AVC) compression algorithm.
---
 Panasonic GH2 Point & shoot video Camera Hire
244MB/s mod OR  188MB/s mod
Full kits available – phone for best price in Brisbane
           $85 per 8.5 hours – $120 per 1 day (24hr)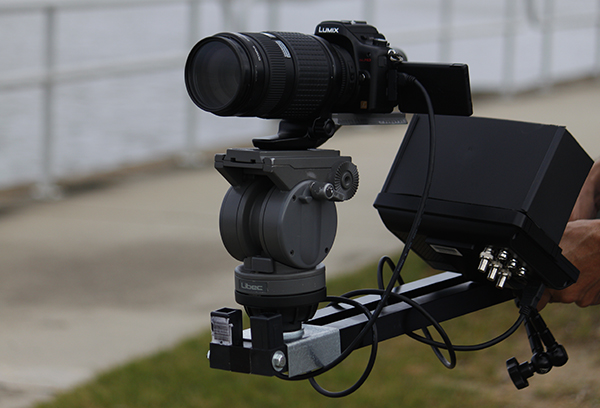 Paniyiri festival shot on the Panasonic GH2
---
ALPHATRON Electronic View Finder – EVF 035W-3G
This High Definition 3G Electronic View Finder can be used with a wide variety of cameras.
Thanks to superb technological innovation the EVF comes with HD-SDi and HDMI inputs. This makes for total compatibility with
Blackmagic Design Cameras without the need for any intervening converter.
Some of the great features that this unit has to offer are:
3.54 inch LED Backlit LCD
24 – Bit RGB High Resolution Screen
160 x 160 inch viewing angle
1000:1 Contrast
16.9 Aspect Ratio and many other Ratios
SDi and Mini-HDMI Inputs and Outputs
Loop Out / Conversion Out
Adjustable Diopeter/ Manual Lens Shutter
Advanced Features including 3G Level A/B
$75 for 8.5 hour day – $105 for 24 hours – L Series Sony Battery included to power the Alphatron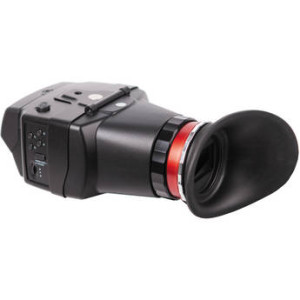 ---
Canon 5D Mark 3 – Camera Hire
Price is for camera body hire only
includes battery and Qty 1 – 16 Gig memory
Full kits available – phone for best price in Brisbane
$120 for 8.5 hours – $135 for a day hire (24 hours)